Read the original blog at Our Journey to Smile.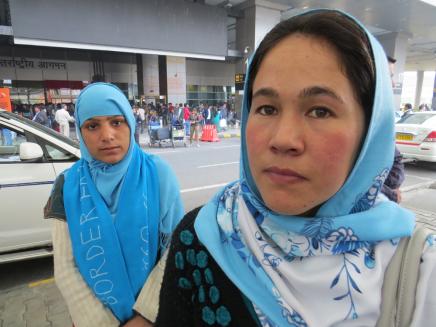 Torpekai and Zarghuna arrive in Delhi, India: Torpekai is wearing the Borderfree Blue Scarf
Hakim : Torpekai, where have you arrived at?
Torpekai : Delhi.
Hakim : How do you feel?
Torpekai : I feel good.
Hakim : Zarghuna? Was it a good flight?
Zarghuna : Yes, we've arrived safely. I feel that every place of the world has a home for human beings.