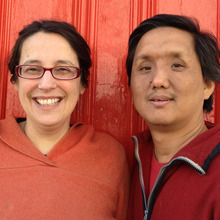 Emily and Milan
On 8 February, Emily Johns, noted anti-war artist, and Milan Rai, an anti-war activist and author, set off for Iran on a ten-day peace delegation organised by the Fellowship of Reconciliation USA. Emily went on a similar delegation with FOR-USA in 2006, just before the Emily and John started co-editing Peace News.
The delegation is this year's main project for Justice Not Vengeance, a small peace group Emily and John have been involved in since 2003.
The following post contains reflections and artwork from their delegation. For a complete summary of the delegation, visit their website at http://drawingparadise.org/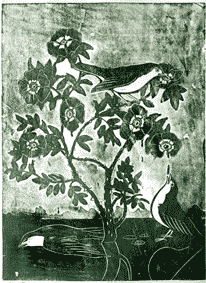 The Rose and the Nightingale
Unarmed Iran
Mil writes: In Shiraz, on Day Four, while we were waiting for our minibus to show up, a man walked by carrying an old old rifle. He was dressed in civilian clothes, walked along casually without a care. Probably a hunter, we guessed. The striking thing about the incident was that he was the first and only armed person I've seen in Iran (and it's now Day Seven).
I've seen hardly any soldiers or police, and those I've seen have not carried guns (truncheons but no guns, so far as I could see). In London, it's not uncommon to see armed police, but even the unarmed police in Hastings wear stab jackets and handcuffs and a baton and other equipment, and they look paramilitary. Police we've seen here wear a hi-visibility tabard saying 'Police', and maybe carry a truncheon. This doesn't mean the police here are to be trifled with, or that there isn't a massive security system here, there is. It's just that, on the street, guns have not been visible.
Someone else in our group did see a security guard with a gun, outside a bank. Apparently they'd just transferred some money into a van. Apart from that, no one else has seen a gun either. Not what I was expecting, at least.
Yesterday, in the central (and ancient) city of Yazd, our group saw a traffic accident. One pickup truck knocked into another in the middle of a crossroads. Headlight glass spilled in the middle of the road. A policeman appeared from nowhere (unarmed, of course) and calmly directed the drivers to park in different locations and await further instructions. There was no shouting, no gesticulating, no honking of horns by other inconvenienced and impatient drivers. Law and order, Yazd city.
In the Holy Defence Museum back in Tehran, we saw footage and photographs of the 1978-79 revolution, which ha just been celebrated again. I don't think it would be right to call it a nonviolent revolution. There were important violent aspects and episodes, but I do think it is fair to call it a largely unarmed revolution. At the heart of the revolution were the strikes by workers and merchants that undermined the dictatorship, and the unarmed mass uprising of hundreds of thousands of ordinary women and men who were willing to go out on the streets and risk their lives to overthrow the Shah, while calling on soldiers and the police to abandon him. After dozens of protesters were shot down, more and more people poured into the streets; as hundreds died, the numbers of demonstrators grew. I find this raw courage incredibly moving.
The most powerful military force in the region (apart from Israel), perhaps the most feared secret police in the world (apart from the CIA), a massive, brutal apparatus of repression pretty much disintegrated in the face of an enraged, unarmed people.
Zoroastrianism in Yazd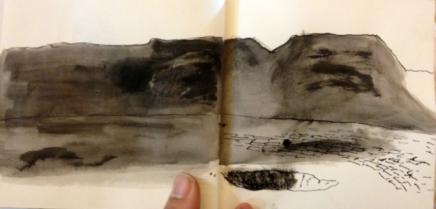 Inside one of the Towers of Silence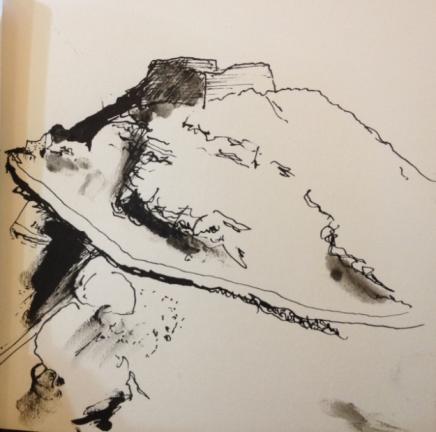 Tower of Silence, ancient Zoroastrian funeral site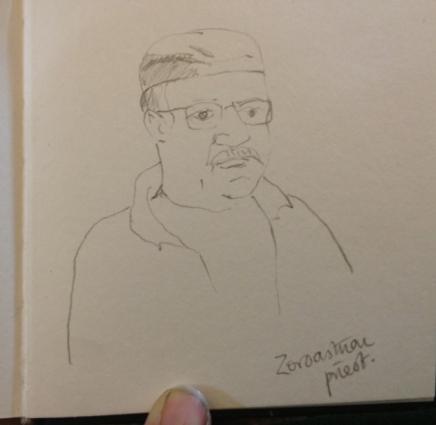 Moobed Fariborz Shahzadi, Zoroastrian priest in Yazd