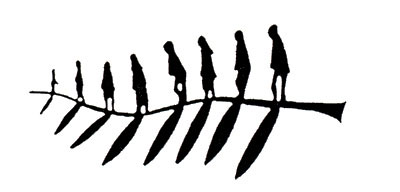 Come on and join the walk to protest drone warfare. We'll be walking about 165 miles from the Boeing corporate headquarters in Chicago (where the manufacture of drones and conventional war planes are managed and designed) to the Michigan Air National Guard Facility at the Battle Creek Airport, planned site of a new drone command center.


Walk schedule (Updated May 20):

Date - Destination - Mileage

TUE June 3 - Chicago (79th St), IL - 12
WED June 4 - Gary (Clark St), IN - 14.5
THU June 5 - Portage, IN - 15.5
FRI June 6 - Michigan City, IN - 16
SAT June 7 - New Buffalo, MI - 10.5
SUN June 8 - Bridgman, MI - 14
MON June 9 - Saint Joseph / Benton Harbor, MI - 14
TUE June 10 - Hartford, MI - 17
WED June 11 - Paw Paw, MI - 15
THU June 12 - Kalamazoo, MI - 17
FRI June 13 - Augusta, MI - 14
SAT June 14 - Battle Creek, MI - 6


Event schedule:

The main speakers for most events will be Maya Evans, Kathy Kelly, and Brian Terrell. Bios
June 2
6:00 - 8:30 p.m.
Reba Place Church
620 Madison St; Evanston, IL
Potluck 6:00 Presentation 7:30

June 3
9:15 a.m.
Join us at Boeing for a short rally and march through downtown Chicago. From Randolph St side of Boeing, we'll walk east on Randolph, then south on Michigan Ave to Congress Park, where we'll have a final send-off to the activists who are continuing on to Battle Creek Michigan Air National Guard base 160 miles away, one of the places where soldiers are operating drones remotely by satellite link. You are also welcome to continue walking with us for however long you feel comfortable.
June 4
11:00 a.m. – 1:00 p.m.
Calumet College of Saint Joseph
2400 New York Ave; Whiting, IN
Room 300
Presentation and Discussion
Free Lunch and Refreshments provided by the Libertarian Party of Lake County
June 12
7:00 p.m.
St. Thomas More Catholic Student Parish
421 Monroe St.
Kalamazoo, MI Kathy Kelly, Brian Terrell, and Maya Evans will speak about the effects of drone strikes on civilian populations in Pakistan and Afghanistan.
June 14,br/. 1:00 p.m.
Nonviolent presence at the gates of Michigan Air National Guard Base, Battle Creek.
Details TBA



Frequently Asked Questions:


Can I join one day?
Please do. There are many ways to access the walk by public transit (or drive to us and take it back to your car). See below for a list of stations we pass. We'll also have a van to shuttle people short distances.
Are we carrying all of our gear on the walk?
No, we will have vans to transport personal baggage and tents. Tired walkers can also ride in a vehicle.

Where do we sleep?
Walkers will be housed in either one large home or church or will be split up in small groups to stay in various private homes in the same area. There will be opportunities to camp some nights at a campground or in a private yard, weather permitting. Please let us know about any allergies you have, so we can plan accordingly.
What is the climate like in June?
The weather is difficult to predict. You should be prepared for Chicago to enter the month of June damp and cool (June 2011 started out in the 50's). However for most of the walk, it should be mild to warm, with the lakefront not far away. As we walk inland from Benton Harbor, it is likely to be hot (fluctuating between 70-100 degrees F) and humid. Rainstorms are common.
What is the range of miles we are walking each day?
We try to keep our pace at 12-15 miles each day.

What train/bus stations does the walk pass?
TUE June 3 - numerous CTA bus stops and Metra South Chicago stations
WED June 4 - 79th/Cheltenham Metra, Hammond Horseshoe Casino buses, Hammond/Whiting Amtrak, Gary Clark Rd NICTD
THU June 5 - Clark Rd Gary NICTD, Gary Metro NICTD, Gary Miller NICTD, Portage NICTD
FRI June 6 - Dune Park NICTD, Beverly Shores NICTD
SAT June 7 - Beverly Shores NICTD, 11th St Michigan City NICTD, Michigan City Amtrak, New Buffalo Amtrak
SUN June 8 - New Buffalo Amtrak
MON June 9 - Saint Joseph Amtrak, Benton Harbor Greyhound
TUE June 10 - Saint Joseph Amtrak, Benton Harbor Greyhound
WED June 11 - Paw Paw Greyhound
THU June 12 - Paw Paw Greyhound, Kalamazoo Amtrak
FRI June 13 - Kalamazoo Amtrak
Is there an expected contribution? What does it cover?
We are proposing a very modest walk fee of $5 per person per day. This is to defray some of our expenses related to support vehicles, food and water. Overnight hosts may provide dinners and breakfasts, but if not, VCNV will provide these meals. We will stop walking to eat lunch every day. Meals we provide will consist of inexpensive grocery items requiring minimal prep. Vegan/vegetarian food will be available. Walkers can suggest items to be bought on grocery runs. All food bought for personal use at a store or at a restaurant will be at the individual walker's expense. Voices will also provide water in large jugs from which bottles or cups can be filled.
The walk fee will not include public transportation costs in the Chicago area, even if such travel is necessary (this applies to the first 2 days of the walk).

Documents
Core Agreements for Day Walkers - 2 pages
Core agreements for Overnight Walkers - 3 pages