A project led by the Afghan Peace Volunteers that gives duvets to destitute families in Kabul. The project also gives women an opportunity to earn living wages for sewing duvets. Funds for the project go towards the supplies and sewing of the duvets.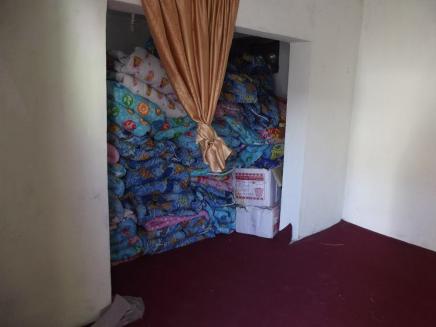 Storage room filled with duvets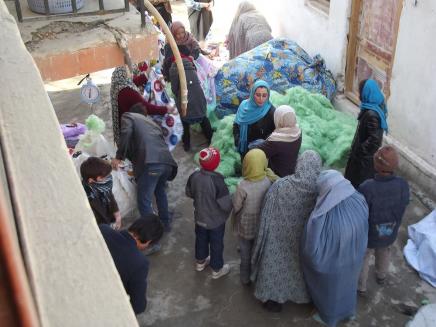 Seamstresses bring the finished duvets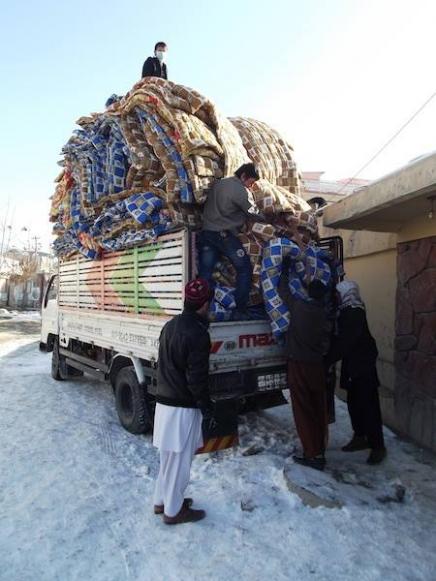 Loading the lorry/truck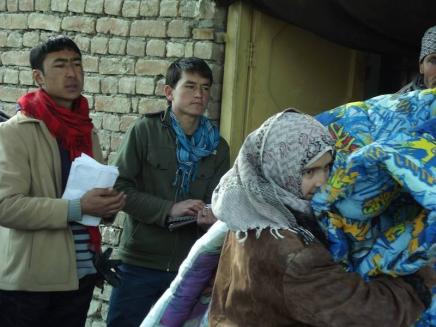 Ghulamai and Ali deliver duvets to a home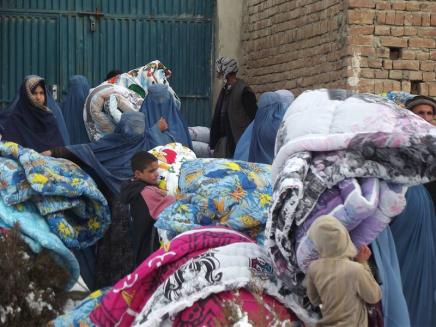 Distributing duvets in a refugee camp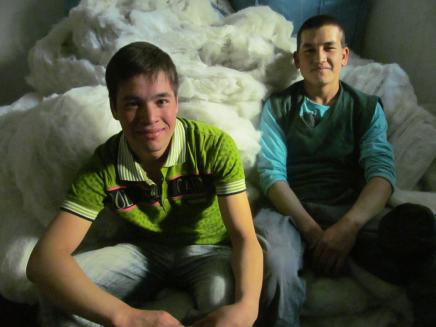 Ali and Abdulhai With Synthetic Wool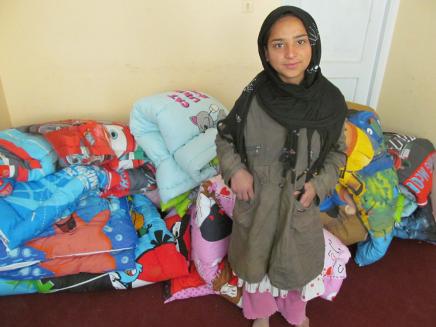 Samia With Duvets
Articles:
"Pandora's Hope" meets "Afghan Action" by Mary Dobbins
The Longest War: Afghan People Face… by Kathy Kelly
In Kabul, Widows and Orphans Move Up by Kathy Kelly
From Cowley Road to Kabul to the Afghan Peace Volunteers by Susan Clarkson
Why Not Warmth in Afghan Duvets? by Dr. Linda Sartor
There. Now You Are One of Us by John Dear
Dreaming of Duvets in Afghanistan by David Smith-Ferri
Survival and Dignity in an Afghan Winter by Kathy Kelly
Afghan Camps Receive Winter Aid, but Officials Say It Isn't Enough by Rod Nordland
)
To donate by check, please send to:
Voices for Creative Nonviolence
1249 W Argyle St
Chicago, IL 60640
and write Duvet Project in the memo line.
To donate to the Duvet Project via PayPal, sign into your PayPal account and submit the funds to email identity "theduvetproject@gmail.com". When using PayPal to send money there might be options for paying for an item, or a service, or giving a gift of money to a family or friend. Say yes to the question: "Send money to a friend or family?" Choose the options that say "no charge," or "no fee," or "free" to ensure that the entire amount of your contribution will go to the project.