Nov. 19, 2012
Dear Friends,
A couple of days ago I returned from another trip to Baghdad. This trip to Iraq has been a very special time for me, perhaps because I have imagined it for so many years. More than ever before, I am conscious that I have come on behalf of so many who, if circumstances permitted, would drop everything to return. On this visit I purposely asked the driver to take me through the streets of Al Karada, a place familiar to so many delegates who traveled over the years to Iraq as part of Voices in the Wilderness. You were all very present with me. These photos are for you. Because there are so many police outposts, sometimes two or three in the space of one block, the pictures had to be taken surreptitiously from a moving car.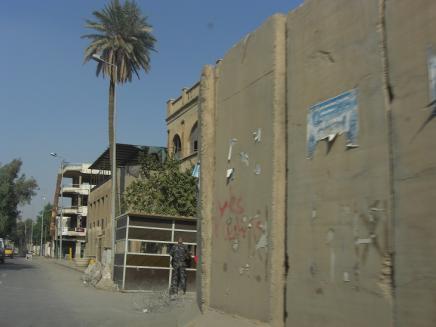 Road in Al Karada
Many concrete walls, trash in the streets, abandoned buildings in disrepair with new constructions alongside. And suddenly two children on rollerblades!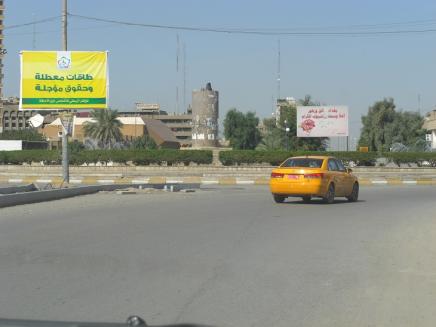 The Base of the Famous Statue of Saddam: toppled by US troops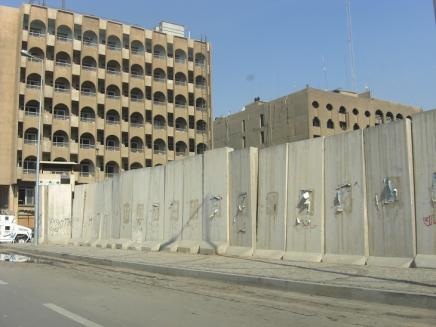 Concrete Barriers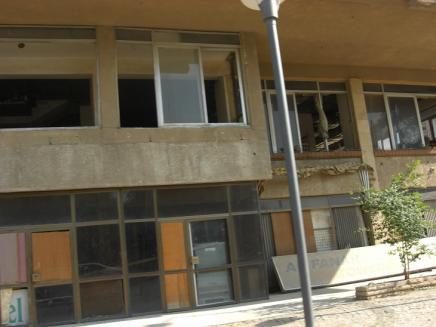 The Al Fanar Hotel: the staff of which so graciously attended to us through the years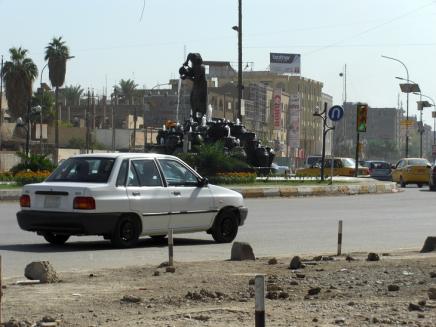 Thoroughfare in Al Karada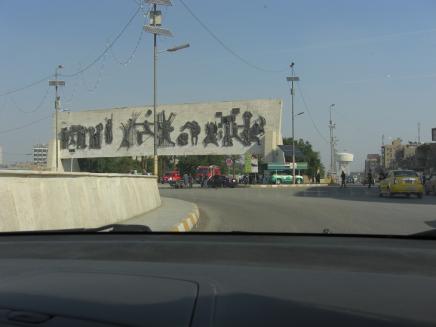 Artwork in Al Karada
It was also a joyful time of reconnecting with the Dominican Sisters of the Presentation across from the San Rafael hospital. They remembered Sr. Ann Montgomery fondly, and were sad to learn of her recent death. There are only a few Christians left in Baghdad, but mass is still celebrated daily at the church for the handful who come. And the sisters still run the school, not for Christians or Muslims they told me, but "for Iraqi children."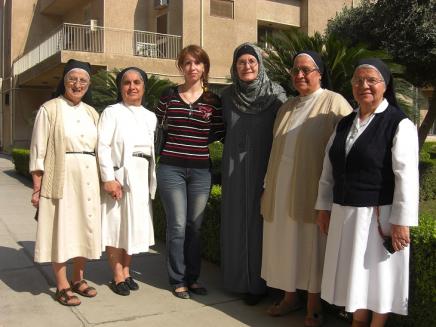 Dominican Sisters of the Presentation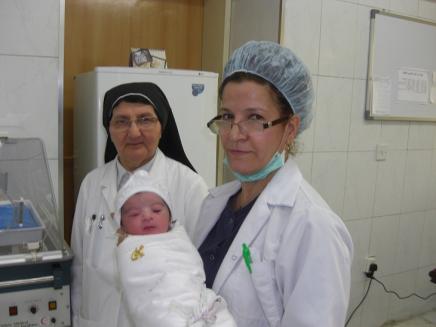 San Rafael Hospital: Sister Maryanne
Some of you might remember Sister Maryanne who seems not to have aged at all! She gave us a quick tour through the new section of San Raphael's hospital, now five stories high, which opened in 2010. And here is a special photo taken a week or two ago of our dear doctor friends, Mazin (to far left) and Salma (in middle without the hijab) together with the medical students and residents they teach in the Pediatric Oncology unit. When so many doctors had to flee Iraq because of death threats, kidnappings and assassinations, they felt they could not leave the children. On my list of heroes, their invaluable work continues and gives us all hope.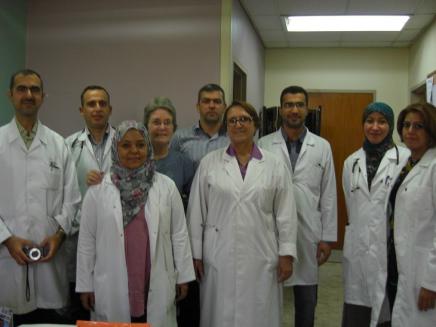 Doctor Friends
There is much to share, but more later. For now I send you warm greetings,
Cathy Breen, Najaf, Iraq