Saturday, November 21, 2015
Where in the World is Jeju Island?
A workshop on a Korean resistance movement against the surrogate U.S. Navy Base under construction in Gangjeong, Korea and how to support. Facilitated by Kestrel Peace
5:00-6:15pm
Columbus Convention Center, Room 201
801 Front Avenue
Columbus, GA 31901
Thursday, December 10, 2015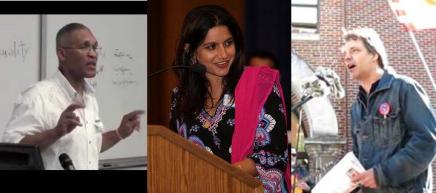 Bruce Dixon, Rafia Zakaria, Paul Street, a conversation: "War, Empire & the 2016 Elections"
6:30 p.m.
Grace Place
637 S. Dearborn Street
co-sponsored by VCNV and Gay Liberation Network
Facebook event page
Intermittent Fridays
Protest Against Guantanamo
We meet once every few weeks to protest indefinite detention and the imprisonment of human beings with no evidence that they committed any crime, many of whom have been cleared for release. Our presence reminds the public that: no, they didn't close this prison down yet.
4:30-5:30 p.m.
corner of Jackson and Dearborn
south side of Dirksen Federal Court building
downtown Chicago, IL
Call the office at 773-878-3815 to confirm the vigil is happening that week.