A group of about 50 Midwest activists, predominantly white, invited to Minneapolis by the Rye House collective, participated in a 4-day retreat led by Black facilitators from the local Black Lives Matter chapter. The retreat concluded with a protest organized by BLM and carried out by the mainly white activists, who blocked traffic at two intersections next to Target Field (the Minnesota Twins' baseball stadium) on Monday April 11, the first home game of the 2016 season, leading to arrests of 25 white activists, who were released later in the day.
Two banners were unfurled inside the stadium as the National Anthem was sung. The banners summed up the three main messages of the day's action: "White Silence = Violence"; "Justice for Jamar"; and "Target Field: End Slave Labor." Jamar Clark was a Black resident of Minneapolis fatally shot by police. Prosecutors have refused to press charges against the officer who shot him. Slave labor refers to Target Field's practice of hiring people intermittently to help clean the stadium after highly attended games. There is no guarantee of work and no benefits, and the workers are nearly exclusively Black and Brown people.
One of the main ideas of the weekend was that white people are socially conditioned to be heard, to assume leadership, to act individually. (We can also venture to say the same for men, heterosexuals, cisgender people, college-educated people, etc.) Recognizing this reality, people of historically dominant groups can consciously choose to sometimes "lean out" and open space for others to "lean in" during group discussions and in organizing.
The lean in/lean out approach lets a movement benefit from new perspectives and strategies that could not otherwise be imagined by the perennial "leaders," and it allows the usual leaders to practice effective and appropriate "followership." One of the sessions in the weekend retreat posed an overview of Black activism: from the Haitian revolution and the Amistad takeover to the Underground Railroad, from the Montgomery Bus Boycott to Black Lives Matter rallies of recent years. This history demonstrates how these iconic movements for social progress truly have been "leaderful" movements, where there were not just a few savior figures, but a vast and diverse array of initiative-takers.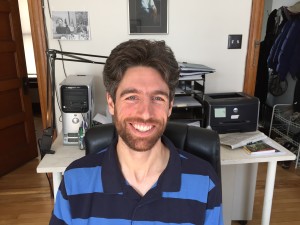 Buddy Bell is a Co-coordinator at Voices for Creative Nonviolence.